How do I log in to the Spearline platform?
Login is performed from the Spearline login screen.
You will need to have an active internet connection and Spearline user credentials to perform this task.
How to login to the platform;
Navigate to http://platform.spearline.com
Enter your credentials and click the LOG IN button.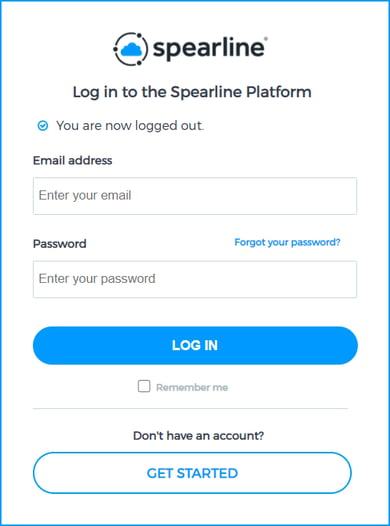 Result: You will be logged into the platform and redirected to you last visited dashboard (first time users will be directed to the 'Default' dashboard).
---